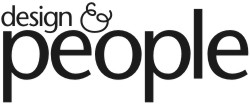 Design & People identify how design can intervene to make a contribution to the ongoing efforts to improve the lives of people disadvantaged by war, disability, and political and environmental conditions. We unite and encourage graphic, industrial and architectural designers to use their experience and skills towards social and humanitarian projects. Mission: Design For People In Need.
home | mission statement | the team
⋯
Design & People
MISSION STATEMENT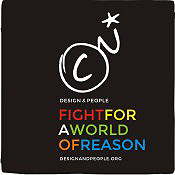 IN a world where people continuously cry for their rights and where diverse means are employed to save "their lost humanity," creativity manifests as energy to make the world better. This creative manifestation of energy has been utilised enormously by the "forgotten people" at different times in history to resist their horrific environments through art, music, dance, theater, and writing. Today, at a time when regimes emerge by crushing "others" to establish themselves as supreme powers, we at Design & People empathise with all those who struggle to safeguard humanity and their natural environment. The twentieth century, through its diverse conflicts, has taught mankind how structures in the social environment can become repressive and destroy the innocence in social "productions" and "relationships." Discrimination has created factions among people, with some communities and groups being tagged as — marginalised, weak, underprivileged, and minority. Resistance is unavoidable in such social conditions.
Creative individuals have used their talent as a tool of resistance in the face of oppression since the dawn of humanity. The process continues on and will never end since man is a 'thinking' being. Design & People occupy this area of 'resistance with creativity' — opening up a vast space for free dialogue that is needed globally in order to have broader perspectives on people's issues in the present context. Humanity grapples with diverse issues related to environment, gender, ethnicity, religion, communalism, linguistics, culture, politics, education, society, sex, racism, and many more. It is to voice all these issues that this space is opened. Creativity can provide space for people to think, engage in dialogue, and act. Creativity inspires people to better their lives. We believe that through art, literature, music, and performance, people can gain a better understanding of the intricacies related to different issues they face. And therefore Design & People encourages people around the world to communicate, interact, and let free the flow of information from one part of the world to other parts, creating solidarity among oppressed people. It should be mentioned here that the "Creative Resistance" promoted through Design & People's cyberplatform is going beyond modernity to find opportunities to voice against all oppression visible in the world.
Presently, the free flow of information is the need of the hour, where severe constrictions are imposed by autocracies on citizens who are keen to know, learn, and question those in political power. Ample evidence is available on how diverse states continuously engage in suppressing dissenting voices. Hence, creative resistance has come to the forefront, enabling people to think alternatively and express themselves in different platforms instead of silently fading away into oblivion. Our mission is to empower people all over the world to "design" their thinking and to grab the opportunity given to them through this space to voice their dissent and to live in solidarity with all those who are vulnerable. This space encourages and fosters sensitivity toward others, as we are all connected and no man is an island. Therefore, Design & People wipes out nonexistence and insensitivity, thus empowering us to speak to the whole world and to show them the issues we face and our perceptions of the fundamental realities of our nations.
DESIGN & PEOPLE: A JOURNEY BEGINS
AUGUST 9, 2003: Design & People launched its own brand of 'Design Activism' through 'Portrait of A Corporate Crime', an exhibition of 58 original photographs on the Bhopal gas tragedy by renowned indian photographer Padmashri Raghu Rai. The eminent filmmaker, Adoor Gopalakrishnan, who has continuously used his films to hold a mirror to the society, launched Design & People activities on August 9, 2003, at the Kerala Lalitha Kala Academy Gallery, Kochi. In a bold departure from typical ceremony protocol, a lamp was lit in memory of those who died in the 1984 Bhopal gas tragedy, and also as a mark of protest against the collusion between a corrupt government and a corporate giant responsible for the tragedy. Delivering the inaugural address, Adoor Gopalakrishnan remarked that it has become a crime to take birth in underdeveloped countries. "The multinationals attach little value to the lives of those who inhabit in the third world. Living in a third world is only a 'claim' and in reality, we are heading towards a fourth world." Thomas Jacob (Chairman, Press Academy and Associate Editor, Malayala Manorama), Leela Menon (Journalist), KL Mohana Varma (Novelist), Ganesh Nochur (Greenpeace), Sethu Das and Suku Dass (Co-founders, Design & People) also spoke on the event.
+ Photo Gallery + 'Design & People: A Journey Begins' (August 2003)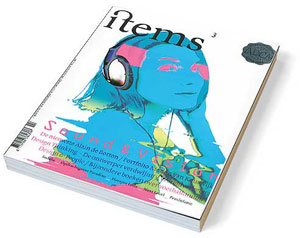 Reports & Interviews
MEDIA ON DESIGN & PEOPLE
- 'Smart Libraries for Nirbhaya Home Inmates' (Times of India | April 13, 2018)

READ
- 'Dandi Memorial Project' (2013-2014)

READ
- 'Design for the Other 90%' (Construction Week Online | May 2010)

READ
- 'Designers With A Cause' (Architect & Interiors India | September 2009)

READ
- 'Designs for a Better World' (items | May 2006)

READ
- 'The Visual Metaphor of Dissent'

(Outlook | January 2005) READ
- 'Design Is Not Enough' (January 2005)

READ
- 'Save Periyar Mural Campaign' (December 2004)

READ
- 'Introducing Cobworks with Elke Cole' (December 2004)

READ
- 'Story of Two Liberations' (November 2004)

READ
- 'International Protest Day' (March 2004)

READ
- 'Save Periyar Rally' (September 2003)

READ
- 'Portriat of a Corporate Crime' (August 2003)

READ
- 'Design & People: A Journey Begins' (August 2003)

READ
⋯

Design & People, PO Box 16674, Mumbai 400050 Email: support@designandpeople.org
Digital Support: Ibiblio Digital Library & Archive Project, University of North Carolina, USA