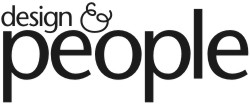 Design & People identify how design can intervene to make a contribution to the ongoing efforts to improve the lives of people disadvantaged by war, disability, and political and environmental conditions. We unite and encourage graphic, industrial and architectural designers to use their experience and skills towards social and humanitarian projects. Mission: Design For People In Need.
MISSION STATEMENT | FOUNDERS | PROJECTS

Since 2003, Design & People created hundreds of posters on various topics - from Free Tibet Movement to Free Software Movement. These posters are effectively used by individuals, organisations, and institutions for their campaigns and movements as a powerful tool for social and political change. Design & People posters are simply beyond 'individual creative expressions', but strong opinions and viewpoints on political and social issues that are relevant in our contemporary times. We grant every user the right to study, distribute, share, transform, and also to develop artworks further for academic and non-commercial purposes. By choosing to contribute to the evolution of the work of art, the user agrees to give others the very same rights. ⊠


⋯
MISSION STATEMENT

IN a world where people continuously cry for their rights and where diverse means are employed to save "their lost humanity," creativity manifests as energy to make the world better. This creative manifestation of energy has been utilised enormously by the "forgotten people" at different times in history to resist their horrific environments through art, music, dance, theater, and writing. Today, at a time when regimes emerge by crushing "others" to establish themselves as supreme powers, we at Design & People empathise with all those who struggle to safeguard humanity and their natural environment. The twentieth century, through its diverse conflicts, has taught mankind how structures in the social environment can become repressive and destroy the innocence in social "productions" and "relationships." Discrimination has created factions among people, with some communities and groups being tagged as — marginalised, weak, underprivileged, and minority. Resistance is unavoidable in such social conditions.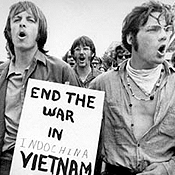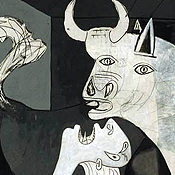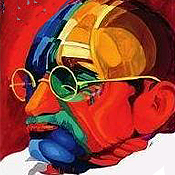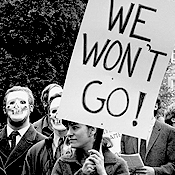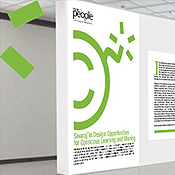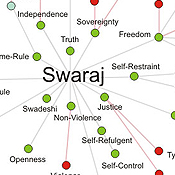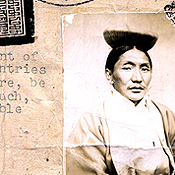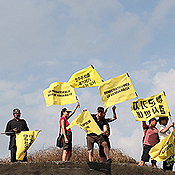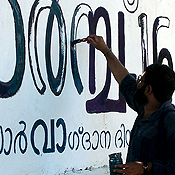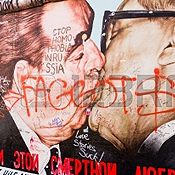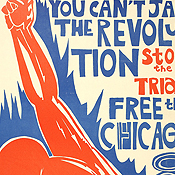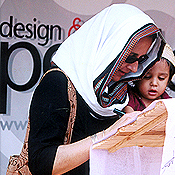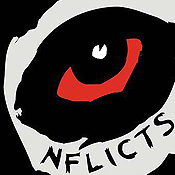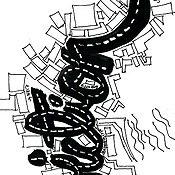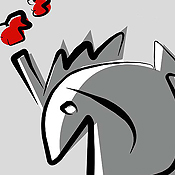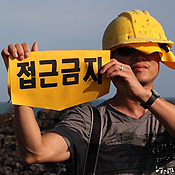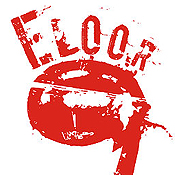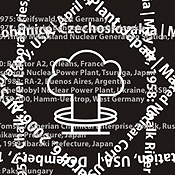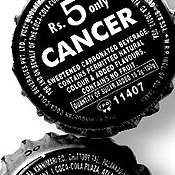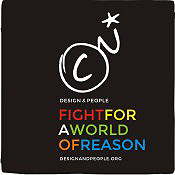 Creative individuals have used their talent as a tool of resistance in the face of oppression since the dawn of humanity. The process continues on and will never end since man is a 'thinking' being. Design & People occupy this area of 'resistance with creativity' - opening up a vast space for free dialogue that is needed globally in order to have broader perspectives on people's issues in the present context. Humanity grapples with diverse issues related to environment, gender, ethnicity, religion, communalism, linguistics, culture, politics, education, society, sex, racism, and many more. It is to voice all these issues that this space is opened. Creativity can provide space for people to think, engage in dialogue, and act. Creativity inspires people to better their lives. We believe that through art, literature, music, and performance, people can gain a better understanding of the intricacies related to different issues they face. And therefore Design & People encourages people around the world to communicate, interact, and let free the flow of information from one part of the world to other parts, creating solidarity among oppressed people. It should be mentioned here that the "Creative Resistance" promoted through Design & People's cyberplatform is going beyond modernity to find opportunities to voice against all oppression visible in the world.
Presently, the free flow of information is the need of the hour, where severe constrictions are imposed by autocracies on citizens who are keen to know, learn, and question those in political power. Ample evidence is available on how diverse states continuously engage in suppressing dissenting voices. Hence, creative resistance has come to the forefront, enabling people to think alternatively and express themselves in different platforms instead of silently fading away into oblivion. Our mission is to empower people all over the world to "design" their thinking and to grab the opportunity given to them through this space to voice their dissent and to live in solidarity with all those who are vulnerable. This space encourages and fosters sensitivity toward others, as we are all connected and no man is an island. Therefore, Design & People wipes out nonexistence and insensitivity, thus empowering us to speak to the whole world and to show them the issues we face and our perceptions of the fundamental realities of our nations. ⊠
FOUNDERS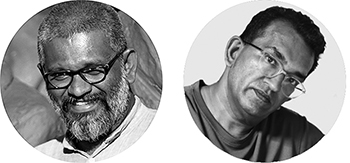 Sethu Das | Suku Yesudasan
sethudas@metalab.unc.edu | suku.yesudasan@proton.me
www.sethudas.in | www.sukuyesudasan.in
Suku Yesudasan: is an architect by profession and a cartoonist by passion. Son of Yesudasan (1938-2021), legendary Indian political cartoonist, author, and scriptwriter, Suku is the co-founder of Design & People, a network of creative professionals working on social and political projects.
Sethu Das: After graduating from the Maharaja Sayajirao University, Vadodara, Sethu Das went to Srinagar for an assignment and accidentally reached Dharamshala, the seat of the Tibetan Government-in-Exile. And found his calling in life. Moved by the stories of Chinese atrocities in Tibet related to him by the former Tibetan political prisoners, he founded the Friends of Tibet, a pressure group in 1999 with one member — an organization he never registered! In 2003, Sethu Das co-founded Design & People with the slogan — 'Design For People In Need'. Today Design & People is a network of designers and architects working toward social and humanitarian projects. In 2019, he formed the Friends of Tibet [Research] to conduct and publish research on the heritage, legacy, and history of Tibet in collaboration with scholars, academicians, sociologists, and holistic health educationists. Among other things, Sethu Das has the rare distinction of dropping out of the Industrial Design Centre of the Indian Institute of Technology (IIT) Bombay, one of the premier institutes in India. He has held workshops on social and political design and has curated symposiums, which include — "Re-Designing the East: Political Design in Asia and Europe". Sethu Das has worked with The Economic Times, Netscribes, IIT Bombay, and the National Institute of Design (NID) as a Consultant and as a Resource Faculty. He has also served as an International Observer in Sri Lanka and in other conflict regions.
Sethu Das was mentored by his father Yesudasan, a political cartoonist from Kerala, and Richard Rosenkranz, a Pulitzer Prize nominee in history and a correspondent from the US Senate who later appointed him as the Director of the Florida-based World Tibet Day Foundation. He now devotes his time to various philanthropic initiatives of Friends of Tibet Foundation as its Trustee Chair. From being a designer to starting socially-conscious movements, he is a man of varied tastes and talents. You won't, however, find him enjoying a bottle of Coca-Cola!
THE TEAM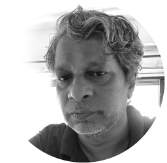 Bina Nayak | Santosh M Kangutkar
www.binanayak.com | www.nnbc.co.in
Bina Nayak is an independent Graphic Designer and communication specialist with a BFA from Sir JJ School of Art, Bombay, with 29+ years in the Advertising & Media Industry. She grew up in Bombay, currently live and work out of Goa. She designs and write copy, and work independently on Films and Radio. Bina has worked with agencies such as Speer Communications, DDB Mudra, Chaitra Leo Burnett, Ogilvy and was a Creative Director (Consultant) for Slipdisc Advertising, Events & Digital since 2003. She was an in-house designer for Goa Tourism Development Corporation (2005- 2009); Head of Design at the Walt Disney Company (India) from 2010-2012. Now work as a Design Vendor Design vendor with The Boston Consulting Group, Mumbai. Apart from Advertising and Graphic Design, she paints and illustrates in papier machie and writes and illustrates for graphic novels.
Santosh M Kangutkar is multidisciplinary designer based in Mumbai, India. He has played an integral part in the brain-storming, research and development of creatives for Publications, Corporate Identities, Marketing Collaterals, Websites, Mobile Apps, Corporate and Product Presentations. His extensive experience of 29 years given him a strong understanding of the industry. He loves for what he do. Apart from Design he is passionate about Technology and Indian classical, Fusion, Instrumental Music. He is also a Campaigner for Friends of Tibet, a Tibet Support Group based in Mumbai.

+ Architect & Interiors India (September 2009)


+ 'items' Netherlands (May 2006)


+ Outlook India (January 2005)


⋯
Design & People, PO Box 16674, Mumbai 400050 Email: designandpeople@protonmail.com
Digital Support: Ibiblio Digital Library & Archive Project, University of North Carolina, USA